Phishing Poster

Scammers and criminals will send malicious emails with which they try to steal their victims' data. To learn how to protect yourself from this, see our infographic.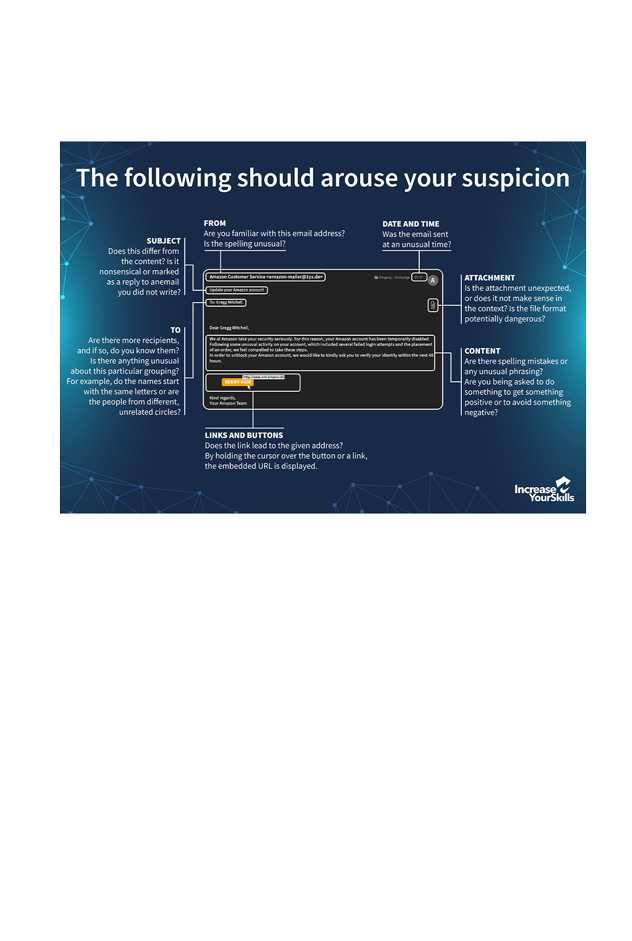 Recognising and Analysing Phishing Emails
Cybercriminals are getting better and better, and so are their social engineering attacks and the methods they use to scam sensitive information from their victims. That's why you should always demonstrate sound suspicion when an unknown email lands in your inbox. But how do you recognise these fraudulent emails?

In our infographic, we've compiled the most distinctive features of a phishing email for you. You can see immediately which signs to look out for before mistakenly clicking on a link or downloading a file. All employees are called upon to protect sensitive information and company data. Training the team in security awareness is becoming an increasingly vital component in protecting yourself against cyberattacks. We can help you with this! Feel free to use our overview in a variety of ways: on your company's intranet, in presentations or as a poster in offices and frequently visited areas.  In doing so, you can easily increase the level of security in your company.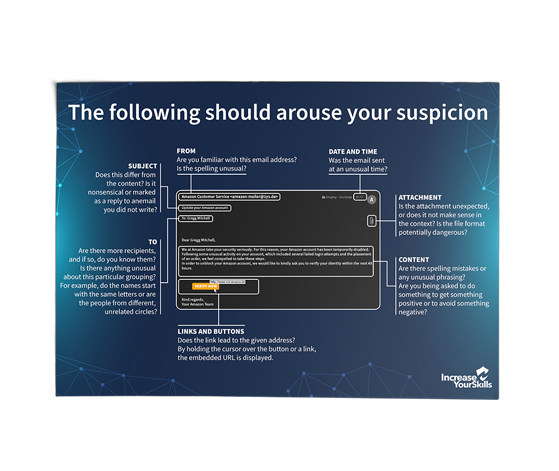 10. - 12. Oktober
18. - 19. Oktober